GAMES
LYRIC QUIZ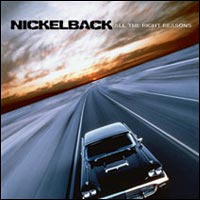 I guess it wasn't really right. I guess it wasn't meant to be. It didn't matter what they said 'Cause we were good in bed. I guess I stuck around so I could watch us fight for all the wrong reasons.
track2
Fight For All The Wrong Reasons
by
from their album
TRY THE NEXT ONE BELOW ...
"There's voices echoing in the wind. They seem to call your name"
© 1998 - 2023 RATHOLE.com