GAMES
LYRIC QUIZ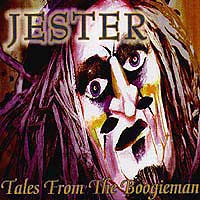 Give me a reason. Give me a sign. This life Iím living, no it ainít even mine. This is everything you said youíd save me fromÖ and itís just begun. It was too much, too soon, too many times...
track1
Tales From The Boogieman
by
from their album
TRY THE NEXT ONE BELOW ...
"We see with blood in our eyes, takin' no prisoners and leaving the weak ones behind!"
© 1998 - 2022 RATHOLE.com