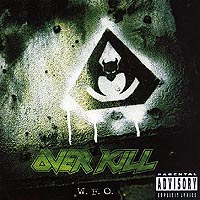 W.F.O.
Where It Hurts
Fast Junkie
The Wait/ New High In Lows
They Eat Their Young
What's Your Problem
Under One
Supersonic Hate
R.I.P. (Undone)
Up To Zero
Gasoline Dream
Bastard Nation
Overkill's 10th Anniversary album. If they keep making music like this , here's hoping they last another 10!
"Heard it from a friend who, heard it from a friend who, heard it from another you've been messin' around"
© 1998 - 2023 RATHOLE.com