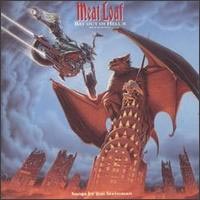 Bat Out of Hell II: Back Into Hell...
I'd Do Anything For Love (But I Won't Do That)
Life Is A Lemon and I Want My Money Back
Rock and Roll Dreams Come Through
It Just Won't Quit
Out of the Frying Pan (And Into the Fire)
Objects in the Rear View Mirror May Appear...
Wasted Youth
Everything Louder Than Everything Else
Good Girls Go to Heaven (Bad Girls Go Everywhere)
Back Into Hell
Lost Boys and Golden Girls
This CD has not yet been reviewed. If you would like to add a review, click here.
"Why do I do every little thing for you?"
© 1998 - 2021 RATHOLE.com