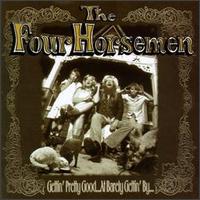 Gettin' Pretty Good...At Barely Gettin' By...
Still Alive And Well
Gettin' Pretty Good At Barely Gettin' By
Drunk Again
Livin' These Blues
Song For Absent Friends
Keep Your Life
Hot Rod
Rock My Universe
Back In Business Again
Hit The Road
Keep On Keepin' On
My Song
What The Hell Went Wrong
This CD has not yet been reviewed. If you would like to add a review, click here.
"Just 'cause you don't understand what's going on don't mean it don't make no sense. And just 'cause you don't like it don't mean it ain't no good"
© 1998 - 2021 RATHOLE.com