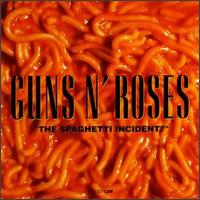 The Spaghetti Incident?
Since I Don't Have You
New Rose
Down on the Farm
Human Being
Raw Power
Ain't It Fun
Buick MacKane
Hair of the Dog
Attitude
Black Leather
You Can't Put Your Arms Around a Memory
I Don't Care About You
This CD has not yet been reviewed. If you would like to add a review, click here.
"90,000 screaming watts, honey dripping from her pot, fill the cup to the top tonight."
© 1998 - 2021 RATHOLE.com