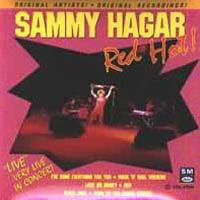 Red Hot!
I've Done Everything For You
Red
Rock 'N Roll Weekend
Make it Last/Reckless
Turn up the Music
Bad Motor Scooter
Love or Money
Plain Jane
Twentieth Century Man
The Danger Zone
Space Station #5
This CD has not yet been reviewed. If you would like to add a review, click here.
"Give me a reason. Give me a sign. This life Iím living, no it ainít even mine. This is everything you said youíd save me fromÖ and itís just begun. It was too much, too soon, too many times..."
© 1998 - 2021 RATHOLE.com