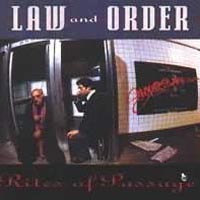 Rites of Passage
Dawn over Zero
Why Would You Lie to Yourself
The Hope and the Hunger
Sacred
The Truth About Me
Plague of Ignorance
The Open Door
River
Mary
Funeral for the Good Mother
Decide
Is Freedom Slavery?
This CD has not yet been reviewed. If you would like to add a review, click here.
"Gimme the blue sky, gimme the rain. It don't really matter if the sun don't shine again."
© 1998 - 2021 RATHOLE.com