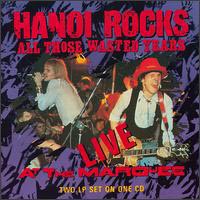 All those wasted years...live at the Marquee !!
Pipeline
Back to Mystery City
Oriental Beat
Motorvatin
Until I get you
Mental Beat
Tragedy
Malibu Beach Nightmare
Don't never leave me
Visitor
Eleventh Street Kids
Taxi Driver
Lost in the City
Lightnin' Bar Blues
Beer and a cigarette
Under my wheels
I feel alright
Train kept a rollin'
This CD has not yet been reviewed.
"I think about you when I'm in the mood."
© 1998 - 2023 RATHOLE.com